Fabulous Fiestas on the Costa Blanca!
From bull-running in Pamplona, to tomato fighting in Bunyol, to the fireworks of Las Fallas in Valencia and the mock battles of the Moors & Christians, Spain is world renowned for its Fiestas.
Every town and village celebrates local Fiestas at some point during the year, when everyone comes out onto the streets to party (often with a touch of craziness thrown in - pyrotechnics anyone?!?!).
When planning your holiday, why not check when there's a Fiesta taking place, and build in a visit!  
Here we've put together a calendar of fabulous Fiestas on the Costa Blanca....!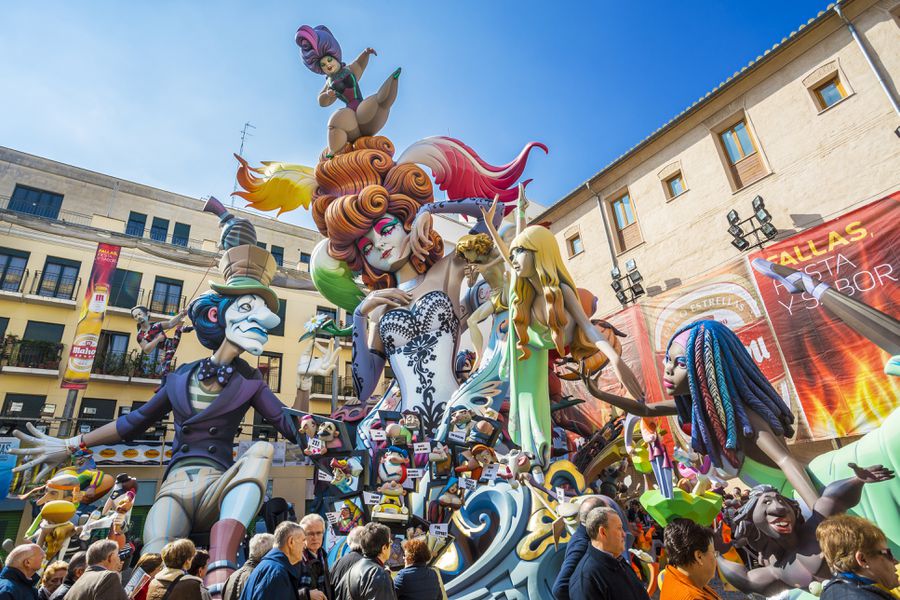 MARCH
15th to 19th - Las Fallas - Valencia – A world famous fiesta originating from a tradition of lighting bonfires of old furniture to celebrate the arrival of Spring. Several hundred 'fallas' - giant wood and papier-mâché sculptures up to 30m tall - are placed in streets all over the city. Often effigies of famous people, intricately decorated, and amazingly creative - the big thrill comes on the night of 'La Crema' on 19th March when all these amazing creations are set alight in giant bonfires!
APRIL
10th to 17th - Holy Week Easter – Pascua – is a major religious celebration in Spain – much bigger than Christmas - and Moraira has a full programme of events and entertainment on offer, including children's shows, traditional music and dancing, craft markets, and processions over the Easter period.
20th to 1st of May - Saint Vicente Ferrer Festival – Moraira – a celebration in homage to the patron saint of Valencia, it is one of the most picturesque traditions of the annual calendar. Festivities include the coronation of the Festival Queen, processions, fireworks, open-air dancing, fancy dress parade, float parades, bull running – and street food with phenomenal giant paellas!
MAY
1st – Vive Teulada Moraira! - a gastronomical street fair along the seafront.
20th -21st - MontgoRock Festival – Javea - An annual event full of great live rock music by the best groups and artists from across Spain.
JUNE
10th, 11th & 12th – Moors & Christians - Moraira - This vibrant fiesta celebrates the triumph of Christian forces over the invaders in 1492. Many months of planning lead up to several days of musical events, fireworks, and a not to be missed gala parade featuring intricate traditional costumes and music lasting several hours.
14th to 24th – Javea - Fogueres de Sant Joan de Xabia - A midsummer ritual celebrating the birth of St. John the Baptist.  The two weeks of festivities include fireworks, music, parades, mascleta, flower festival, bull running, bonfires and much more – it's undoubtedly the biggest party of the year in Javea!
23rd - Night of St John – Moraira - Bonfires and celebrations of the birth of St. John the Baptist.
27th to 29th  - International Festival – Javea - Dating back 20 years or more, this multicultural festival takes place over three days, celebrating the food, culture and traditions of 20 nations from around the world, with live music and dancing including soul, jazz, funk, samba and rock.
JULY
13th to 21st July - Moors & Christians – Javea - If you miss the Moraira event in June, there's an opportunity to experience Javea's version of this vibrant fiesta celebrating the triumph of Christian forces over the Moorish invaders in 1492. Several days of musical events, fireworks, and traditional costume parades. Don't miss it!
13th to 23rd  - Festival of Neustra Señora de los Desamparados and Virgen del Carmen – Moraira. Open-air music and dance, processions, fireworks to music and on the sea, special gastronomy, and on 17th, 18th & 19th the 'Bous a la Mar' - bull running to the sea.
AUGUST
2nd week - Medieval fiesta & street market - Moraira 
Throughout the month – Annual Jazz Festival – Moraira and Javea - Concerts are usually held every night in what is one of the most important cultural events of the summer.
End of August to 8th September – Fiesta Mare de Deu de Loreto – Javea.   This is a big one! This fiesta celebrates Jávea's 'patron saint' of the sea. For over two weeks there's a packed calendar of events, including parades, street parties, concerts, contests and – this being Spain – quite possibly the biggest attraction of the fiesta is the bous a la mar – loosely translated as bulls to the sea. 
SEPTEMBER
8th – Fiesta Mare de Deu de Loreto – Javea - The culmination of this two week long fiesta, this day is a big celebration for the feast of the Nativity of Our Lady. In Jávea, she is the patron saint of the port area and regarded as a protector of Javea's fortune, both on land and sea.
OCTOBER
8th - Gourmet Race - Club Nautico Moraira. A unique regatta come gourmet cooking competition in Moraira marina.
Early October – Oktoberfest - Moraira. At the beginning of October Moraira takes on a distinctly German feel as it celebrates its very own Oktoberfest. More than 5000 litres of German beer, typical food and live music pay homage to one of the world's most popular festivals.
NOVEMBER
26th to 28th – Santa Catalina Festival – Teulada-Moraira – celebrations in honour of the local patron Saint include processions, open-air music and dancing, and fireworks.  
DECEMBER
From 6th – Christmas Street Markets – Moraira and Javea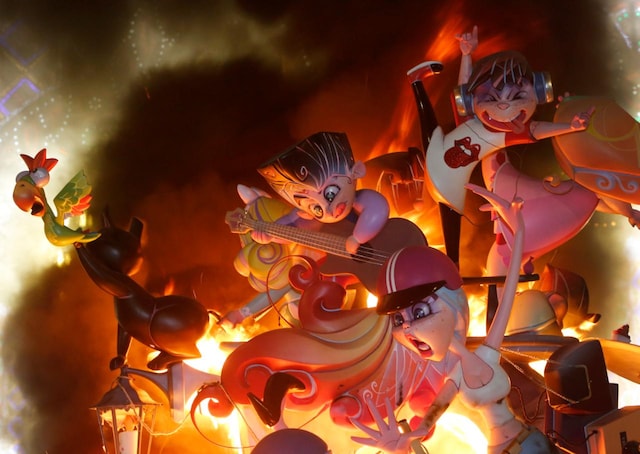 Created by Eleanor & Mike
Luxury Holiday Rental Villa | Stunning Sea & Mountain Views | Heated Pool | Near Moraira | Costa Blanca
#holidayrental #javea #moraira #holidayvilla #costablanca