Casa Windlenook is the wonderful outcome of several years of design and detailed planning by us, the owners, Eleanor and Mike. We had become disenchanted with the standards offered by so-called 'luxury' villas on previous villa holidays, on one occasion even sleeping on the sofa for two weeks as it was more comfortable than the lumpy beds on offer in a four bedroom villa! When we go on holiday, as with most people, our time is precious and a villa which does not live up to expectations can be a real disappointment.
So, we dreamed of having our own villa, one which we could design ourselves to make sure it would be just the way we wanted! Having fallen in love with the stunning scenery of the northern Costa Blanca on our very first visit, we soon found the perfect plot of land to build our villa, with the most breathtaking views that we could wish for - and the rest, as they say, is history!
Here we are, pictured the day we bought the plot - purchase contract in hand!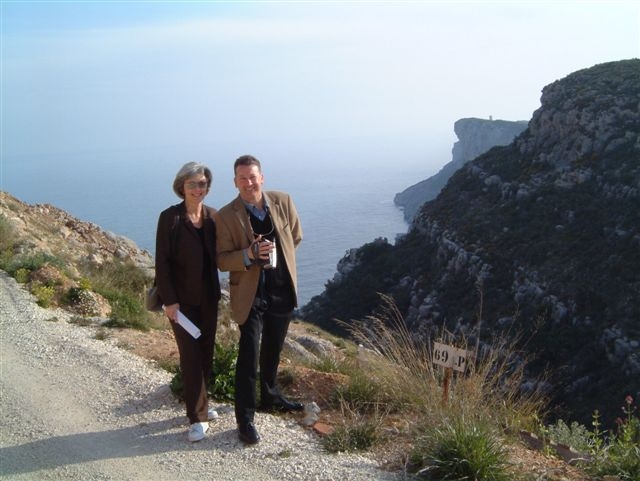 Our professional lives as a well-travelled Hotel Management Consultant (Eleanor) and Sales Manager (Mike) helped us to create what we believe is one of the highest quality villa experiences you could wish for.  Casa Windlenook is a gorgeous villa, with immaculate presentation, that all important attention to detail and of course......location, location, location - it really is hard to beat! 
We're so happy to have welcomed guests from all corners of the world to Casa Windlenook, many of whom have returned again and again. We'll be delighted to share our dream villa with you - we're certain you'll love it too!
Please feel free to contact us for any further information by using the form on the 'ENQUIRIES' page, or give us a call on +44 7733 228406 - we will be happy to help you make your stay the best that it can be!
Eleanor & Mike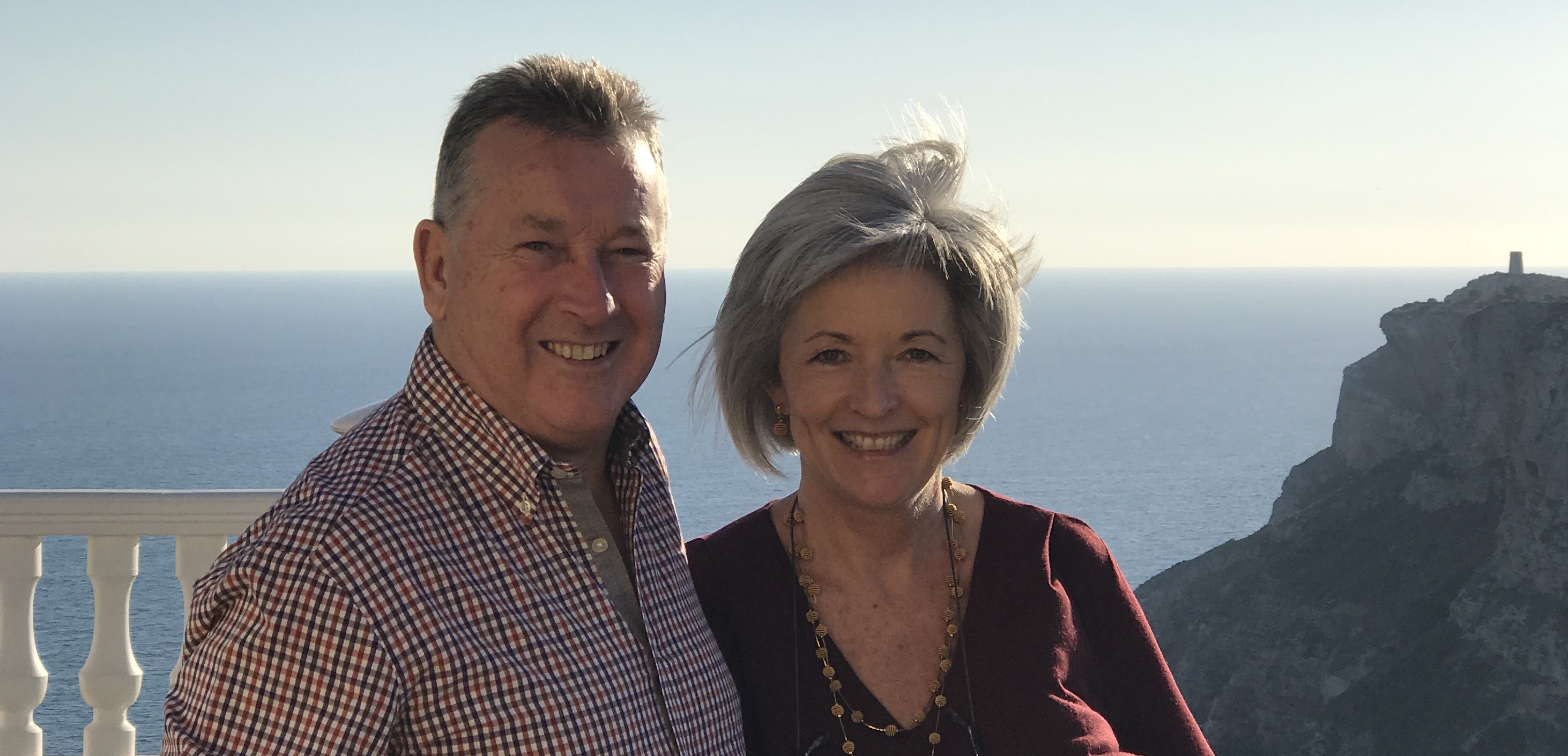 Casa Windlenook is registered for holiday rentals with the Spain Tourist Authority. License: VT-447009-A